2022 Scholars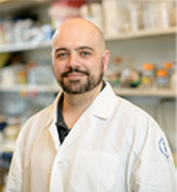 Francisco Barriga, Ph.D.
Memorial Sloan Kettering Cancer Center
Francisco (Pancho) Barriga was born in Washington, D.C., and grew up in Chile, where he got his Biochemistry degree in the Pontificia Universidad Catolica de Chile. For his Ph.D., he joined the laboratory of Dr. Eduard Batlle at IRB Barcelona, where he worked on stem cell heterogeneity and identified that the gene Mex3a defines a chemo-resistant population of intestinal stem cells. He is currently a postdoc in the laboratory of Dr. Scott Lowe at Memorial Sloan Kettering Cancer Center, where he has focused on understanding the functional role of copy number alterations in cancer.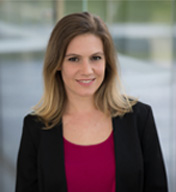 María Eugenia Dieterle, Ph.D.
Albert Einstein College of Medicine
María Eugenia Dieterle's scientific career is focused on understanding virus-host interaction. During her Ph.D., she studied the molecular phage determinants required to infect Lactobacillus strains at the University of Buenos Aires, Buenos Aires, Argentina. In 2018, as a Pew Latin American Fellow, she joined Dr. Kartik Chandran's Lab at Albert Einstein College of Medicine, NY. Her research was focused on understanding the relevance of entry factors in hantavirus infections. In early 2020, she centered her research on COVID-19 and developed a surrogate system to study the mechanism of SARS-CoV-2 infection and evaluate antibody neutralization potency. More recently, she is embarked on a new project to unravel hantavirus multiplication with a medium-term goal of driving such work in her own independent group.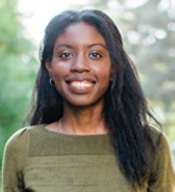 Leah Guthrie, Ph.D.
Stanford University
Leah Guthrie is a Hanna H. Gray Fellow in the Sonnenburg lab at Stanford University. Dr. Guthrie completed her doctoral work at Albert Einstein College of Medicine, under the mentorship of Dr. Libusha Kelly, where she studied microbiome driven interpersonal variation in drug metabolism using metagenomics, targeted metabolomics and chemoinformatic approaches. As a postdoc, Leah combines chemoinformatics, metabolomics, and metagenomics to study diverse questions relevant to the role of microbes in human health and disease: how microbiome shapes food and drug metabolism, how microbial metabolites shape host biology, and how the microbiome can be manipulated to benefit human health.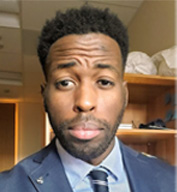 Colwyn Headley, Ph.D.
Stanford University School of Medicine
Dr. Colwyn "CoCo" Headley completed both his B.S. (Microbiology) and Ph.D. (Biomedical Sciences —Immunology) studies at The Ohio State University. His doctoral work, in the lab of Dr. Joanne Turner, primarily focused on the impact of biological aging on adaptive immunity and potential strategies to boost elderly immune function. Currently, Dr. Headley is a Postdoctoral Fellow at Stanford University's Cardiovascular Institute. Under the guidance of Dr. Philip Tsao, he is combining his long-term interests in aging-associated mitochondrial dysfunction and immunity, with Dr. Tsao's veteran expertise in cardiovascular disease, to uncover novel perspectives on immune-mediated cardiovascular dysfunction.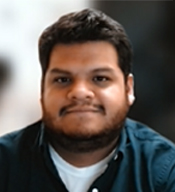 Luis Hernandez-Nunez, Ph.D.
Harvard University
Luis is a Life Sciences Research Foundation (LSRF) postdoctoral fellow at the laboratories of Florian Engert and Mark Fishman at Harvard University, and a visiting scientist at the HHMI Janelia Research Campus. Luis obtained his Ph.D. in Systems Biology from Harvard in 2020. He conducted his doctoral research in Aravinthan Samuel's lab, where he discovered molecules, cells, and circuits that mediate thermal homeostasis in larval Drosophila. Before graduate school, Luis was a visiting undergraduate and then a postbac researcher at Thierry Emonet's lab at Yale. Prior to moving to the U.S., Luis studied mechatronics engineering at National University of Engineering (Peru).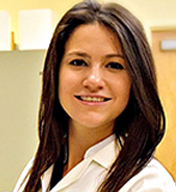 Julieta Lischinsky, Ph.D.
New York University School of Medicine
Dr. Julieta Lischinsky received her Honours B.S. from the University of Toronto and then completed a Ph.D. in Molecular Medicine from The George Washington University in the lab of Dr. Joshua Corbin. There, she investigated the developmental mechanisms predictive of innate behaviors in the limbic system. She is currently a postdoctoral fellow in Dr. Dayu Lin's lab at NYU SOM, where she is using in vivo behavioral and circuit tools to unravel the circuitry for aggression and mating in the amygdala. Her work has been supported by the Leon Levy Fellowship in Neuroscience and NIMH K99/R00 Pathway to Independence award.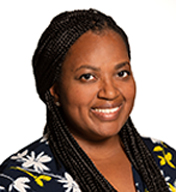 Jasmine Miller-Kleinhenz, Ph.D.
Emory University
Jasmine Miller-Kleinhenz, Ph.D. is a postdoctoral fellow in Dr. Lauren McCullough's research group in the Rollins School of Public Health at Emory University. She received a B.S. in Biology and a Master's in Molecular Diagnostic Science from the University of North Carolina at Chapel Hill and her Ph.D. in Cancer Biology from Emory University. Her research currently focuses on investigating the impact of socio-structural determinants of health on the tumor epigenome as a potential driver of racial disparities in breast cancer. Dr. Miller-Kleinhenz is the recipient of the NCI Pathway to Independence Award for Outstanding Early Stage Postdoctoral Researchers (K99/R00).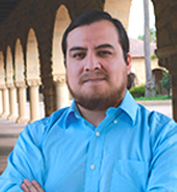 Piere Rodriguez-Aliaga, Ph.D.
Stanford University
Piere was raised in the Peruvian Andes. He studied Biology at Cayetano Heredia University in Lima, then obtained his Ph.D. in Biophysics at UC Berkeley. Currently, he is a postdoc at Stanford, and fellow of the Hereditary Disease Foundation. He aims to understand how disease-causing mutations affect the structure of disease-linked proteins and render them toxic, as seen in neurodegenerative diseases like Huntington's. To this end, he uses a highly interdisciplinary approach, ranging from in vivo to single-molecule methods. He plans to lead a laboratory focused on Intrinsically-disordered Proteins, contribute with the development of Biophysics in Latin America, and promote under-represented minorities in STEM.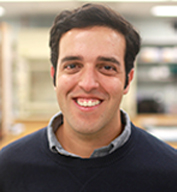 Matheus Victor, Ph.D.
Massachusetts Institute of Technology
Dr. Matheus Victor is an HHMI Hanna H. Gray Postdoctoral Fellow in the lab of Dr. Li-Huei Tsai at the Picower Institute for Learning and Memory at MIT. He earned his Ph.D. in Neuroscience from Washington University in St. Louis, where he conducted his thesis work in the lab of Dr. Andrew Yoo. His graduate work developing a novel cellular reprogramming approach to study the contribution of aging to neurodegeneration was supported by the National Science Foundation Graduate Research Fellowship and a Research Dissertation Award from the National Institute of Aging.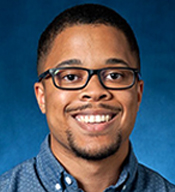 Cory White, Ph.D.
Johns Hopkins University School of Medicine
Cory White, Ph.D. is a NIH Blueprint D-SPAN postdoctoral research fellow at Johns Hopkins University School of Medicine in the laboratory of Dionna W. Williams, Ph.D. studying the metabolic consequences of HIV in the brain using multiple animal models of infection. Before joining the Williams lab, Cory completed his Ph.D. in the Biochemistry, Cellular & Molecular Biology Graduate Program at Johns Hopkins University School of Medicine in the laboratory of Michael Wolfgang, Ph.D. evaluating the capacity for the brain to oxidize fatty acids under normal conditions.